Moon and Rocks Festival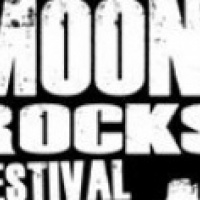 Moon and Rocks Festival je brand koji je pod svojim imenom prošle godine 2010 ugostito jedan od najjačih elektronskih sastav The Chemical Brothers i brojne svjetske DJ-e.
Ovogodišnji nezaboravni ljetni show će se održati 06.08.2011. na Novalja stadionu u Novalji na otoku Pagu. Velika nam je čast najaviti da ćemo ove godine u špici ljetne sezone ugostiti po prvi puta u Hrvatskoj INFECTED MUSHROOM. Pshihodelicni trance dvojac nastupiti će live 6.08.2011 na velikoj bini u sklopu Moon & Rocks Festivala gdje će po prvi puta za našu publiku odraditi spektakularan koncert na kojem će vrtiti samo hitove sa njihovih posljednjih šest albuma. U sklopu festivala nastupit će i TIMO MAAS, ASTRALIS / GO CUT, ASTRALIS / LUDVIG te mnogi drugi.
Moon and Rocks Festival 2011 glazbu i zabavu na otoku podići će na jedan novi nivo, stvarajući jedno nezaboravno elektronsko live iskustvo kakvo nikad nije bilo isproducirano na otoku. Novitet u skolpu Moon & Rocks Festivala 2011 je WATERBALOON FIGHT – največe gađanje vodenim balonima na svijetu koje će se održati u sklopu festivala. Cijeli program biti će održan kao rezultat suradnje između Neki Daniels Media i Države Izrael.
Otok Pag sa Gradom Novaljom te Plažom Zrće postali su jedna od najvećih ljetnih party destinacija na Jadranu te ih se u svijetu isto tako redovno spominje u kontekstu Ibiza Istočne Europe gdje se na tisuće ljudi okuplja tražeći ekskluzivne programe koji sa najboljim svjetskim DJ-ima garantiraju jedinstvenu zabavu i doživljaj elektronske dance glazbe i scene. Otok Pag sa svojim plažama je postao najpoželjnija zabavna destinacija i unikatno ljetno mjesto za lude provode i zabavu.