San Pellegrino Beach Festival (day 1)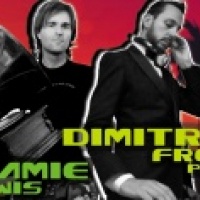 Umag ima bikere, Umag ima ATP, a sada postaje jači za Open Air Festival. I to ne bilo kakav. Funk, disco, dub, house, onaj pravi živi zvuk koji podsjeća na ljepotu života i najbolja vremena «đuske». Pod vedrim nebom, uz miris mora, energijom ljeta, na jednoj od najljepših pozicija na Jadranu.
Premijerno u Hrvatskoj, iako smo to smatrali nemogućim, rodio se festival koji će razbiti mitove o tome kako hrvati nisu sposobni napraviti ništa istinski dobro, te kako nismo u stanju stvarati vlastite trendove, i da vječito moramo slijedimo nametnuto. Ako išta može to stanje promijeniti onda to jest sigurno dobra glazba.... Kako je glazbeni mesija jednom, ne tako davno rekao: «Going Back To My Roots», zaista je krajnje vrijeme je za povratak korijenima.
San Pellegrino Beach Festival najavljen za 19. i 20. kolovoza, 2011.godine, istinska je prekretnica za festivalsku priču na prostorima hrvatske, i predstavlja bijeg od životne sintetike i umjetnog zvuka. Senzacionalna najava premijernog nastupa unikatnog glazbenog čarorobnjaka i disco stilista ostavila je ljude u nevjerici. Ali istina je, konačno će iz Pariza sletjeti na naše tlo... Dame i gospodo... monsieur Dimitri Fom Paris, osoba koja je rasplesala planetu svojom jedinstvenom fuzijom disca, bosse, soula, funka, konačno nas dolazi spasiti i blagosloviti svojom pojavom i nastupom. Kao sa neke druge planete, njegov emotivni pristup glazbi i njezinom stvaranju, te jedinstvena glazbena rješanja zauzimaju posebno mjesto na svjetskoj glazbenoj sceni.
Suvišno je išta više reći, a bezobrazno bi bilo ne reći ništa, osim «tko zna zna». Ali to naravno nije kraj, to je tek početak priče...!
Dimitri from Paris (FRA)
Jamie Lewis (CH)
Smoove & Turrell (UK)
Timewarp INC (GR)
Bad Monkeys (GER)
Dogo Argentino
Aldo Morro
Jakša Jordes (Soulman)
DJ Umbo
Funky Destination
+ more to come...
Cijena ulaznice: 130 kn jednodnevna / 230 kn dvodnevna.
http://www.eventim.hr